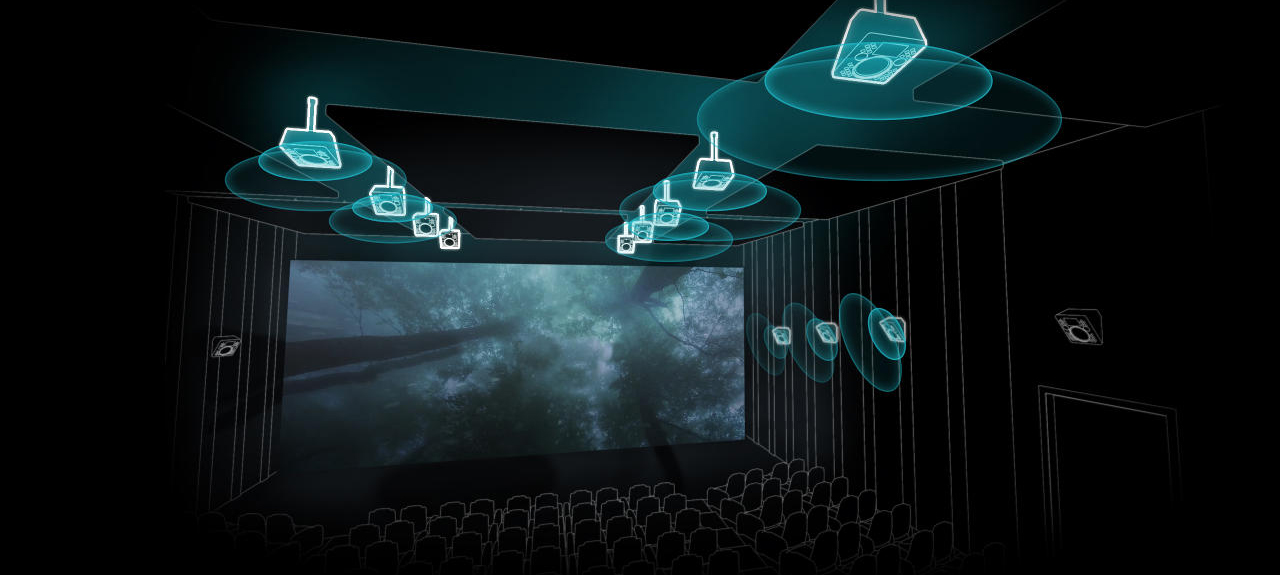 Cinetech Australia offers experienced design and consultation services to ensure your project meets the highest cinema design standards. We can oversee site plan development, interior design co-ordination and produce preliminary drawings & budget. Cinetech has a excellent relationship with several leading equipment manufacturers giving us the ability to find the best viable solution for any project.

When it comes to premium concept cinema, Cinetech Digital is well experienced in delivering a wide variety of solutions. Our past experience includes delivering both Village Cinemas "VMAX" Reading Cinemas XC "Extreme Cinema" design concepts. Both solutions utilized a custom audio visual spec designed by Cinetech Digital. We were the first Digital Cinema intergrator to deliver a Dolby Dual Projector Active 3D installation in Australia which gave the exhibitor a premium 3D experience on a massive screen.

Cinetech Digital is also able to design and install Dolby Atmos and Barco Auro 11.1 immersive sound concepts. These new audio formats provide a substantial wow factor that allows the exhibitor to clearly justify a 'premium cinema' ticket price.

A standard, we strive to incorporate THX design criteria's into our projects to offer the ultimate cinema experience. Although it is not always possible to meet all THX standards on certain projects due to design or budget restrictions, we always strive to get as close to the mark as possible. With the implementation of Digital Cinema, Cinetech Australia offers customers free site surveys to ensure all bases are covered for a seamless transition. This includes everything from audio and automation integration, HVAC requirements, data cabling, and projection ports.

Our design criteria's incorporate:

Room Acoustics: Crisp accurate sound through controlled reverberation and sound isolation
Image Quality: High resolution, clear images with standardised screen illumination and minimized distortion.
Projection: Audience viewing angles, image cropping, and projector placement that allow the best possible picture presentation.
Sound System: THX approved equipment and alignment.


With our expertise you can give audiences a cinema experience where movies look and sound great whilst showing films exactly the way the director intended.
-Precise audio localization that follows the action
-A wide frequency range that delivers higher highs and lower lows
-A naturally balanced sound and planned sight lines ensuring every seat is the best in house
-Overall, a clearer more realistic movie-going experience In this day and age the advances in home cinema has changed the way people view films forever. Audiences now expect bright images and crystal clear sound.
Give your patrons a reason to leave the house and set your cinema apart from others by contacting Cinetech today!