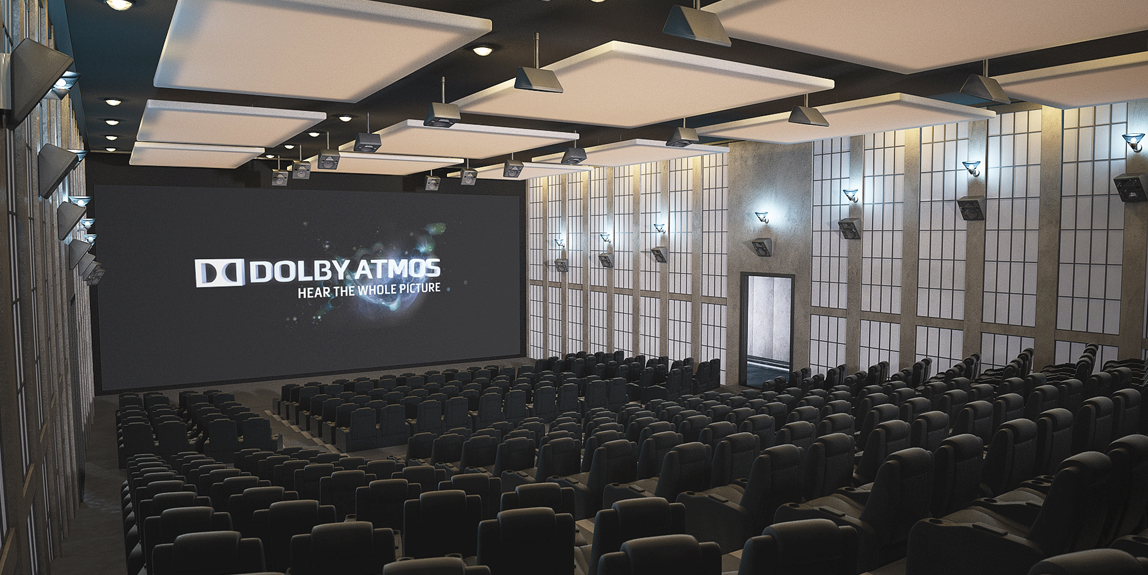 Dolby Atmos creates powerful, moving audio by introducing two important concepts to cinema sound: audio objects and overhead speakers. Together, these completely change how soundtracks are created and heard.

Traditional surround soundtracks confine all sounds to a small set of channels that can deliver sound to you from only a few perceived angles. They cannot put sound above you. Further, sounds exist only as part of a channel mix. If one sound is emphasized in a traditional mix, another must be diminished.

In Dolby Atmos, by contrast, sound can be freed from channels. It enables artists to treat specific sounds as individual entities, called audio objects. These can be precisely placed and moved by the soundtrack creator anywhere in the cinema's three-dimensional space—they are not confined to specific channels—though the artist can continue to use channel capabilities as desired. The Dolby Atmos cinema processor then determines which of a cinema's huge array of front, back, side, and overhead speakers it will use to recreate this lifelike movement.

Dolby Atmos Benefits



Fills the Cinema with Breathtaking Sound - Sound comes from all directions, including overhead, to fill the cinema with astonishing clarity, richness, detail, and depth.


Creates a Powerfully Moving Entertainment Experience - It's sound that excites your senses and inspires your emotions to deliver the full impact of entertainment.


Puts Sounds into Motion All Around You - The sounds of the onscreen story move all around you in three-dimensional space, so you feel like you're inside the action.


Conveys the Artist's Intent - Dolby Atmos gives artists amazing new capabilities to tell their stories, accent their games, or perform their music so you can experience the power of the artist's vision.


A Dolby Atmos installation can be a very complex exercise. Cinetech Digital can arrange a detailed inspection and put together a specification to upgrade your auditorium to Dolby Atmos. Like all Cinetech Digital projects, we take care of all aspects of the installation ourselves and do not rely on external contractors to complete some aspects of the work. We arrange everything from hardware supply, cabling, scaffold and access equipment, speaker installation and final commissioning. This translates to a more streamlined installation and less cost to the exhibitor.


For more information contact Cintech Digital or visit Dolby Atmos